Back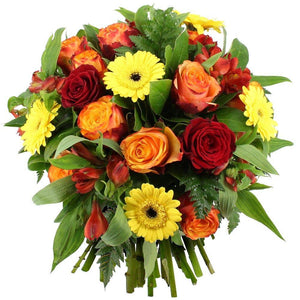 Worthy of oriental rugs, this sumptuous composition with scorching hues transports you into a world of velvety luxury. Its shimmering colors and the abundance of its plants will bring a lot of vitality to interiors in search of sun. How pleasant it is to please with flowers, succumb to the grace of our ladybug bouquet, which is sure to seduce your recipient. A voluptuous composition to offer urgently!
Send to any city in France
Merci Beaucoup
Legitimate website. The order was fulfilled on time to my girlfriend living in France, and she couldn't be happier with them. God bless you abcFlora.
Perfect
I have never ordered flowers to be delivered internationally before. I had no idea what to expect. The flowers were delivered on time and they were beautiful. I was very pleased!
Christmas Flowers
Recipient Happy! I`m Happy!