Back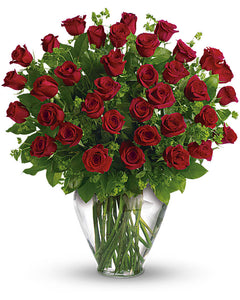 The emotional power of a dozen red roses times 4 - 48 lush premium roses delivered in a sparkling glass athena vase! If it were Elizabethan England, she would swoon. Maybe she will anyway. It's that breathtakingly gorgeous. Available for delivery anywhere in Mexico.
Four dozen red roses are accented with fresh green bupleurum and salal.
Delivered in an elegant glass vase.