Back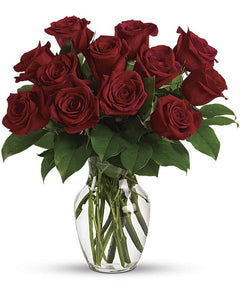 Classical dozen red roses is one of the best ways to show your love and affection. It is the most suitable roses bouquet for love and romance occasions, the best selling bouquet on a Valentine's Day. Send a dozen red roses to your loved one in Algeria. Next day delivery available.
* The vase is not included in the price when you buy a bouquet, you can add one if you want.
Very Late To Deliver The Order
The local seller sent an email to me saying the order has been delivered and when we contacted the person she said it is not true. She called the local flower seller and they were about to close and they mentioned that they can deliver it the next morning but she refused and insisted that they deliver it on same day and they did.
Great roses
Everything was done on time. My partner was satisfied with the flowers.